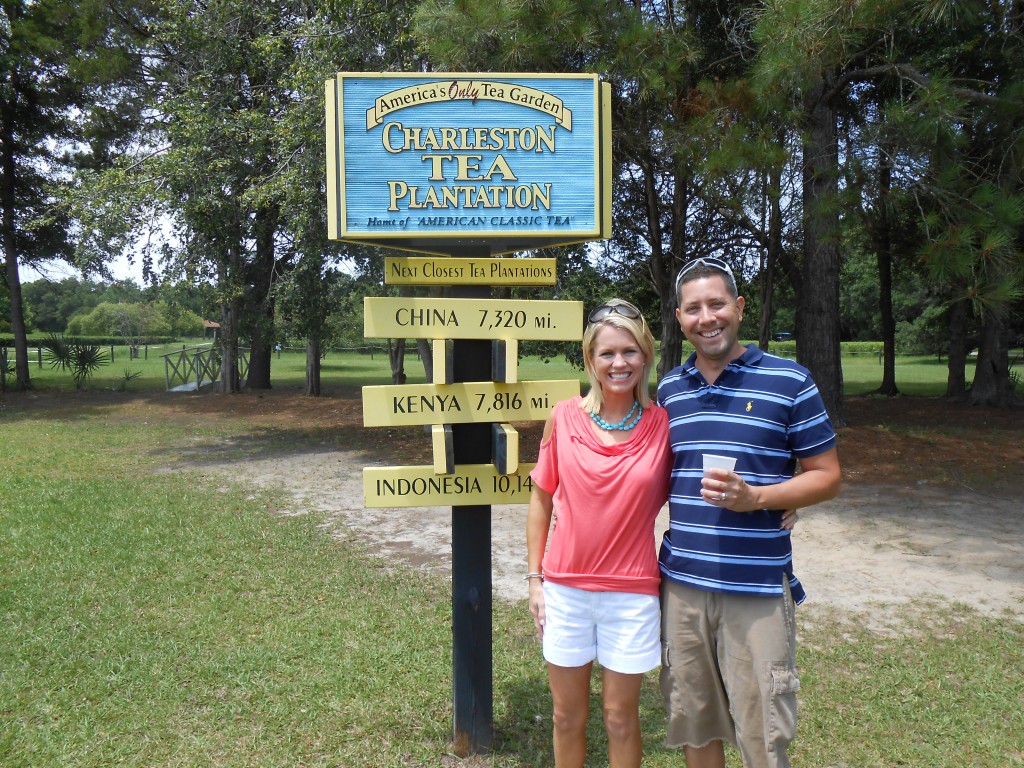 We were so happy to hear from Christine who was the winner of our January sweepstakes where the prize was a trip to our very own Charleston Tea Plantation.  Below is the note we received after she returned from her trip:
We just got back from Charleston last night and we had an AMAZING time! I can't thank Bigelow Tea enough! I loved Charleston it was so historic! The tea plantation was great! Everyone was so friendly and I learned so much about tea. I loved sampling the different flavors. The tour was so interesting! We also loved the hotel we stayed at! The location was perfect and the hotel offered so many things! I would definitely recommend anyone visiting Charleston to stay at this hotel and tour the tea plantation.
This trip was more than I could have hoped for! We did have trouble getting to Charleston and did not arrive until 10:30pm but once we were there everything was perfect! I cannot say thank you enough! My husband and I will never forget this experience! I am still in shock that I won this trip! I have never had anything like this happen to me! I am TRULY grateful!!! We had such a great time and we hope to go back in the future. Thank you again for this amazing opportunity!!!
Sincerely,
Christine Diaz
January 2012 Sweepstakes Winner