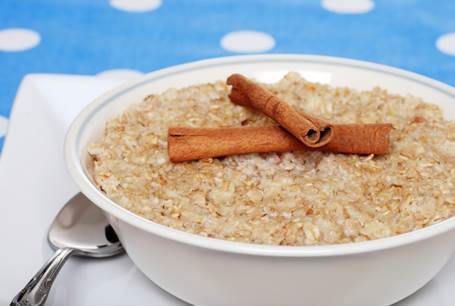 After you pull yourself out of bed and before you check your device, engage in a fuss-free morning routine with a little stretching, a cup of hot tea (hello Hot Tea Month!), and a healthy breakfast. We call this AM ritual #backtobreakfast. It's also National Oatmeal Month! And while most people are familiar with adding nuts, fruit, and milk to their bowls, it's time to spice it up a notch. Here's a tip: boil the oats in your favorite Bigelow Tea for added flavor.
This recipe for Cinnamon Spice Oatmeal comes to us from one of our very own oatmeal enthusiasts who works at our Charleston Tea Plantation. Check out the recipe, but consider it a template for creating your own delish oatmeal flavor. Snap a shot and tag your breakfast pic with #backtobreakfast #bigelow like our friend @thesassyrainbow!
Ingredients:
1 cup (8 oz.) Brewed "American Classic" Cinnamon Spice Tea or Bigelow Cinnamon Stick Tea
1/2 cup Quaker Oats Old Fashion Oats
Sugar or other desired sweetener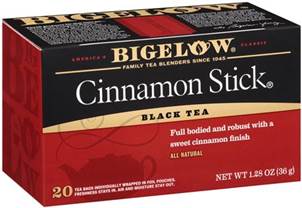 Instructions:
Pour hot Cinnamon Spice Tea or Cinnamon Stick Tea into bowl. Add oats. Microwave for 1 1/2 to 2 minutes. Sweeten to taste with sugar or other sweetener of choice.