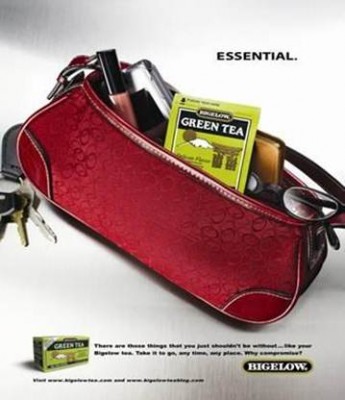 It's always prudent to prepare for an emergency, especially when we're out and about, traveling, or trying to get through another hectic work day.  So, what do we women carry in our purses for that "just in case" moment?  Sure, we typically pack our wallet, tissues, toiletries and reading glasses. But what about a packet or two of your favorite Bigelow Tea? Nothing is more relaxing (and healthy) than a flavorful cup.
At Bigelow Tea we can't even fathom an emergency kit that doesn't also contain essential packets of tea!  By the way, if you don't carry a purse … you can buy or design your own little tea bag wallet, which fits perfectly in any pocket! There's no excuse to be found tea-less again!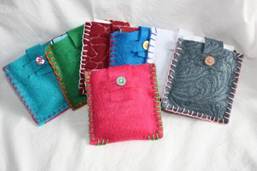 So, Bigelow Tea is curious to know:
Photo (second) via Etsy.com.
Note added 8/26 5pm:  when we first scheduled this post, it was prior to the announcement of Hurricane Irene hitting the Northeast coast.  While the topic is timely we want to make sure that you take care of all essentials first with the highest priority being yourselves and your families.  Stay safe!  #Irene