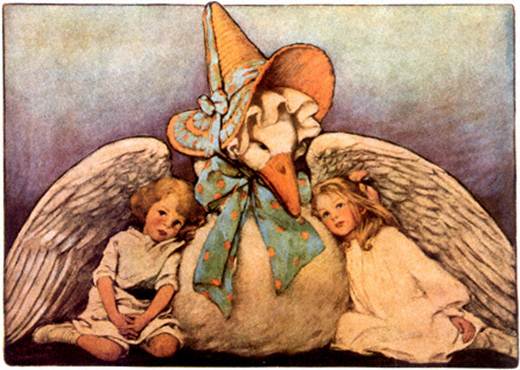 Most of the tea-drinking celebrities that Bigelow Tea features on our blog are singers, actors, writers or other famous people who enjoy a good cup of tea. Today however, our "celebrity" is, well, typically pictured as a large bird wearing a bonnet … and she may not have really existed. If you haven't guessed already, we're talking about none other than Mother Goose!
We've all grown up enjoying Mother Goose nursery rhymes. One in particular, titled Coffee And Tea, is near and dear to our hearts at Bigelow Tea, and for good reason!
COFFEE AND TEA
Molly, my sister and I fell out,
And what do you think it was all about?
She loved coffee and I loved tea,
And that was the reason we couldn't agree.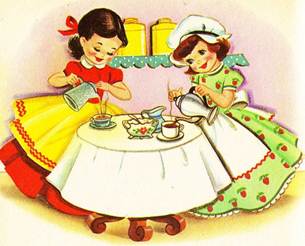 This short rhyme makes us smile as we imagine the sisters bickering over their morning beverage choices. And while we (of course) have to take the author's side in this debate, we feel for sister Molly who is shunned for her love of coffee … if only the author had offered her one of our many caffeinated black tea varieties, perhaps their sisterly bond would have endured!
Even though this poem is featured in many Mother Goose anthologies, the Mother Goose Society notes that Mother Goose herself did not pen the poems: "The fact is that 'Mother Goose' rhymes are from many sources, passed down in folklore fashion (some even written by famous authors) and perpetuated by publishers, frequently without author attribution."
Regardless of who penned the tea rhyme, we think it's darling! Enjoy your tea today, and don't worry too much about those coffee drinkers out there, they clearly don't know what they're missing!
Image 1 via ah_coo.tripod.com
Image 2 by tiny muffins, via Flickr.com