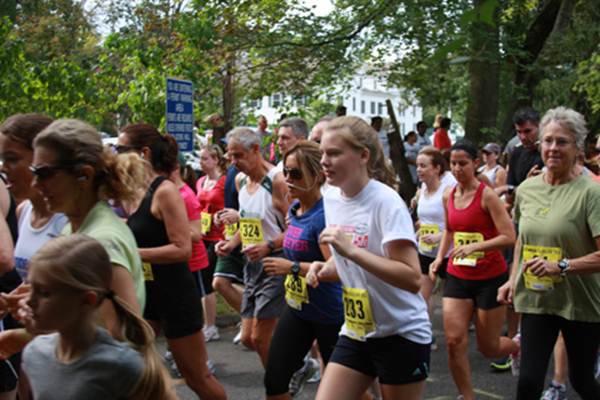 Back on a crisp fall September day, Bigelow Tea ran—and we mean ran!—its 24th annual charity race, the Bigelow Tea Community Challenge! Even though we hoped for a great turnout, we couldn't help but be overwhelmed and incredibly excited by the sheer number of people participating in the race … and the generosity of time and support from all those involved!
Nearly 1,000 runners and walkers came out to participate in the event, which raised $110,000 for local charities near ourFairfield, CT headquarters. From the runners to the walkers to the children in the "scamper," each participant made a difference in the lives of others that day!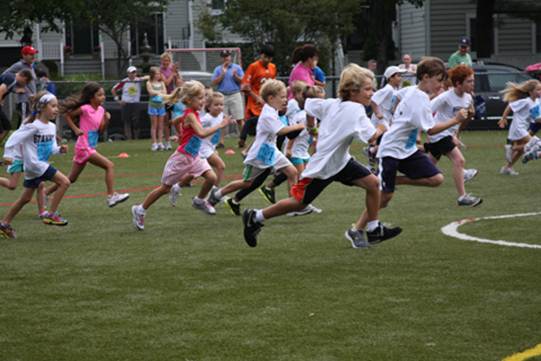 Hundreds of children participated in the Kids' Scamper
One hundred percent of the $110k raised was awarded to sixteen organizations that do everything from stocking food pantries to providing educational and sports programs for children in need. Company president Cindi Bigelow was thrilled with the results and the impact that it will have on the community:  "I can tell you I take a personal interest by visiting these charities regularly to observe, first hand, the positive impact these dollars make.  Some of the charities use the money to provide educational programs, some for sports.  Others use the funds for critical services like safe haven housing and youth and family crisis management.  Each year I am overwhelmed by the enormous need here in our community and by the fine services these charities provide."
One recipient of the Community Challenge's efforts is particularly important at this time of year. The Connecticut Food Bank, which has distributed more than 200 million pounds of food to hungry Connecticut residents since 1982, will use some of the $8000 from the Bigelow Tea Community Challenge to provide 24,000 meals for families in the area. It's this kind of giving that makes us smile. We couldn't be prouder of our community and its generous spirit! We look forward to next year's event too, and again, thanks to all who participated!