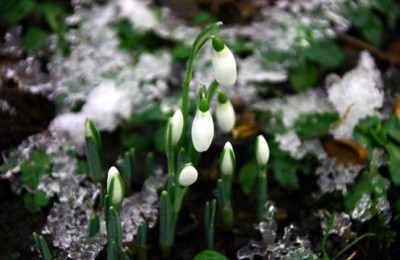 Ah, Spring!  After a lingering winter, spring is a time of rebirth and rejuvenation. The promise of warm weather, longer days and vibrant spring colors (plus watching our favorite players gear up with spring training) gives us a fresh outlook. At Bigelow Tea we look forward to the first day of spring to give us a fresh start on projects and goals … a welcome change of the seasons to help reassess and take action!
March 20th this year marks the first day of spring, also known as the vernal equinox. "Equinox" translates to "equal night," meaning that the day and the night are about equal in length everywhere on Earth. The first days of spring may have been celebrated originally because people knew their food supply would soon be restored. The Egyptians honored the time and built the Great Sphinx so it points directly toward the rising sun on the day of the vernal equinox.  We can't help but imagine an ancient celebration of warmer weather with some fresh brewed iced-tea!
Spring is also known as a time for cleaning and bounding excitedly into our gardens. There's much to do as we open our windows, dust off our outdoor furniture and get out into the fresh air again. Bigelow Tea suggests that you celebrate this new season with a new flavor of tea – something you haven't tried before! Perhaps an herbal tea made from buds like Chamomile Mint? That's the way to start any day in any season, really. We hope that the spring weather, plus a good cup of tea, will help revive your body and soul!
Image by Greenfinger via morguefile.com