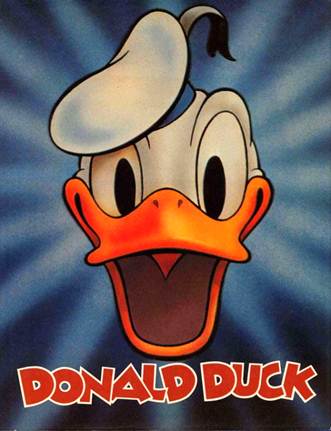 At Bigelow Tea we love to smile which we can't stop doing when we're watching a classic Walt Disney clip featuring one of our favorite fine-feathered friends, Donald Duck!
Donald first appeared in the 1934 cartoon "The Wise Little Hen," and soon became one of Disney's most popular characters. Mickey's best friend, it is noted in his IMBD film biography, "has a short tempter, and often goes into temper tantrums. However, he has a good heart and a sense of adventure."
We've found one particular video that is not only hilarious, but has another element that appeals to us at Bigelow Tea: Donald's enjoyment of our favorite beverage! "Tea For Two Hundred" begins with Mr. Duck emerging from his camping tent with a teapot and cup saying "oh boy, oh boy, oh boy! Hot stuff, hot stuff!" Funny … that's exactly what we think each morning as we're brewing our first cup of tea…! The rest of the cartoon revolves around his "antics" with a bunch of strong and clever ants. The only disappointing part of this classic short is that it appears that Donald never actually gets to sit down and enjoy his tea! The horror!
We hope you have better luck enjoying your morning tea, and while you're here, we're curious: just what type of tea youthink Donald might have been brewing in this cartoon? Share your thoughts!
Image by ccsx, via Flickr.com