Tuesday, December 17th, 2013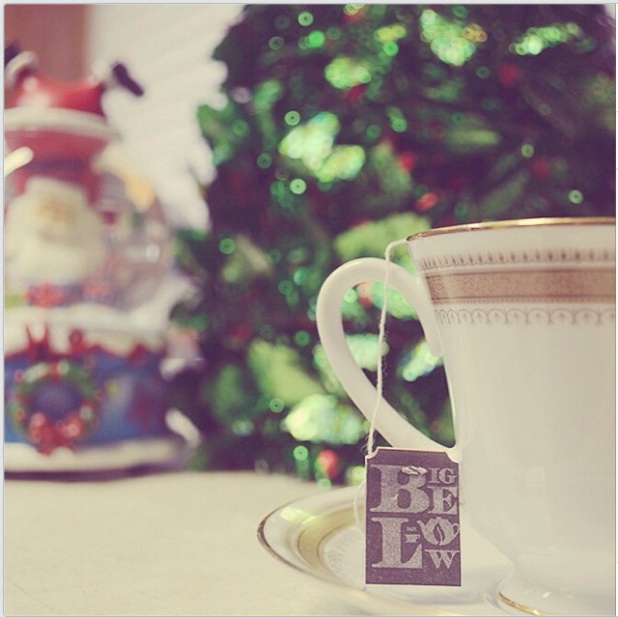 Gratitude. That's what November's sweepstakes was all about. Hundreds of Bigelow Tea fans entered the sweeps and shared what makes them happy and grateful. The list included family, health, spouses, pets jobs, friends and tea of course! Here are some of the wonderful things that Bigelow Tea customers said they're thankful for this year.
"Being able to relax with a hot steaming mug of Bigelow Chai Tea after work."
– Jacqueline from Kentucky
"Our U.S. Military."
– Ann from California
"The roof over my head and the pillow under it."
– Ellen from New Mexico
"My family and soon to be born baby girl."
– Amy from New Jersey
"The two rescue kittens that have made our family complete."
– Beverly from Maryland
"What my special needs son has taught me."
– Geralyn from New York
"Tea-chers."
– Amy from Ne Hampshire
"Family that loves me no matter how nutty I am."
– Debbie from West Virginia
"Blue sky."
– Esther from Missouri
"Wonderful winter days enjoying a delicious cup of Bigelow Tea while snowflakes fall outside."
– Donna from Ohio
Thank you for sharing these beautiful sentiments … and keep them coming any time, just like @ChristineMcGee, who recently shared that she was "so very very grateful" for family, friends, love and health. May your gratitude sustain you through tough times and keep you smiling during joyous ones! Happy holidays!
Image from Instagram via @grrfeisty