Wednesday, May 28th, 2014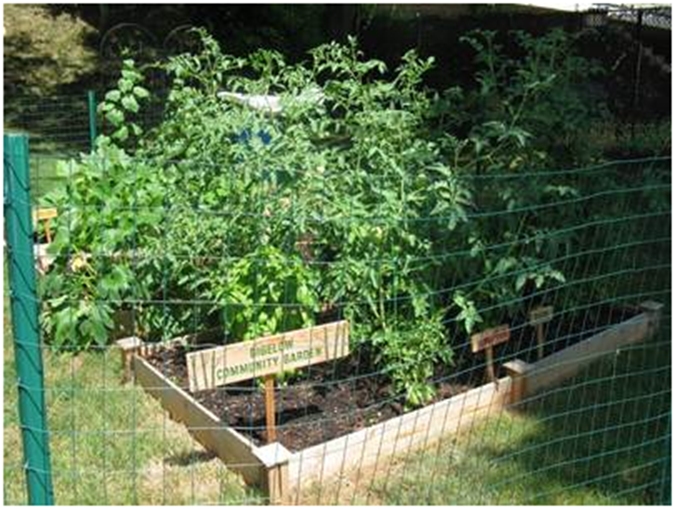 Bigelow Tea's Community Garden
Tomorrow is "Learn About Composting Day " and Bigelow Tea is sharing some Sustainabili-TEA wisdom to encourage you to compost as much as you can!  Following the dictum "practice what you preach," Bigelow Tea composts 2 tons per month as part of a company-wide waste reduction practice!
How can you do your part? Well, when you've savored that last sip of your favorite Bigelow Tea and are ready to toss the used teabag into the garbage … stop!  Teabags can be recycled and composted! So throw it into the compost heap! And don't stop with the paper filter teabag! The string and tag on every Bigelow teabag is also compostable.  Even the box containing the teas can be thrown into the compost bin!
There's definitely an art to making good compost.  By mixing together a variety of organic materials like weeds, grass, prunings, shredded twigs and certain types of paper, fruits, vegetables, crushed eggshells, coffee grounds and tea/teabags, you produce rich, crumbly compost when these organic materials are broken down—a process which takes six months to a year. Then the compost may be used as mulch and soil fertilizer.  You may want to buy or build a composting bin for both yard and food scraps, alternately layering each type of waste.
Join Bigelow Tea in celebrating the wonderful, green earth.  And remember, like the Bigelow Tea family did with its Community Garden (pictured above)—always share your bounty with others! As @PatriciaKirkwood said on the Bigelow Tea Facebook page "Reduce, Reuse, Recycle everyday!"  It's the right thing to do. #Bigelowfamily