Tuesday, July 16th, 2013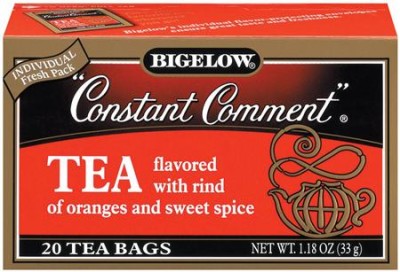 I was introduced to "Constant Comment"® tea by an American friend and promptly fell in love with it!
Twenty years ago as a new bride I moved to the jungles of Papua New Guinea. My husband was an engineer at a copper and gold mine. I was about as far as I could get from my home in Canada. I shipped over 2 large jars of loose leaf "Constant Comment" tea.
You had to be a very good friend to be offered a cup of "Constant Comment" tea! The Australians who constituted most of the expat community had never tasted the tea and came to love it too.
Now my daughter has come to love Constant Comment tea as well.
Eva
Alberta Canada