Monday, January 7th, 2013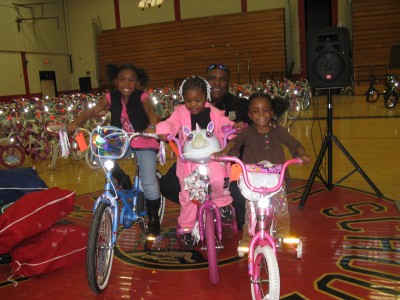 The City of Bridgeport Connecticut Police Department's Community Service Division in collaboration with the City of Bridgeport School Resource Office, recently conducted an "Operation Bicycle" fundraiser. Initially, this fundraiser was put into action to raise enough money to provide 200 bikes to children of struggling families for the holidays. The City was able to raise enough money and bikes from local merchants and private donors to be able to exceed their original goal of 200 bikes and ultimately were able to give out 300 bikes to city children at a special ceremony at Central High School on December 23, 2012.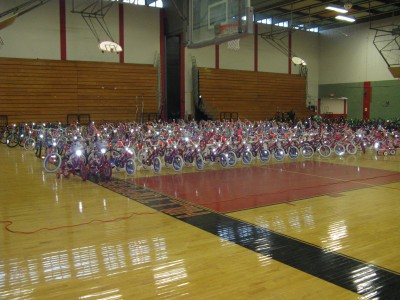 Each of the City's schools were represented as the Bridgeport Police Department asked each school to submit a list of 6 – 9 families who could use some help prior to the holidays. Having Bigelow Tea Corporate headquarters and our manufacturing Plant right next door in Fairfield, CT and our Direct Marketing facility right in the heart of Bridgeport, we here at Bigelow Tea, see every day the great work being done by the Bridgeport Police Department and were happy and fortunate enough to donate both a girl's and boy's bicycle to the event. The event's organizer,  Police Sergeant Paul Grech said  it best at the ceremony "we just want to make some kids' Christmas, a little better."
Congratulations to the Bridgeport Police Department for doing just that….and then some !!!
– Jim Gildea, Bigelow Tea