Tuesday, February 22nd, 2011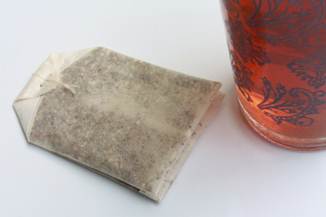 You know the culinary wizards at Bigelow Tea love to cook with their favorite ingredient – tea. Over years of experimentation in the kitchen, we've come up with an exciting repertoire of scrumptious recipes for any meal of the day!
While the Chinese have been cooking with tea for centuries, it's fairly new in North America. But now top chefs use tea in a variety of ways: as a substitute for water when making rice, soup, or boiling vegetables; adding unique flavors to broths and marinades; and to season steamed vegetables. You'll be pleasantly surprised at how tasty steamed vegetables are when you "kick it up a notch"– by adding your favorite Bigelow tea to the mix!
This is how it's done:
Fill a pot with water and bring to a boil. Add your usual seasonings, such as salt and pepper, and a few Bigelow Tea tea bags.
NOTE: Choose whatever type you want and don't be afraid to experiment with different teas. You'll find that some flavors work better with certain vegetables than others. It's really a matter of personal taste, so just have fun with it!  The quantity of tea bags you use is also a matter of personal preference. The more teabags there are, the stronger the flavor will be. Take care not to overdo it, otherwise the vegetables' natural flavors will be overpowered by the seasoning.
Remove the pot from the heat and cover for 5 minutes. Then, remove the tea bags (after the 5 minutes has elapsed).
Put the pot (with tea bags removed) back on the heat. Place your vegetables in a vegetable steamer basket over the pot, cover and steam for approximately 10 minutes (steaming time varies according to the type of vegetable).
Serve immediately.
Enjoy!
Photos via Livestrong.com