Tuesday, April 10th, 2012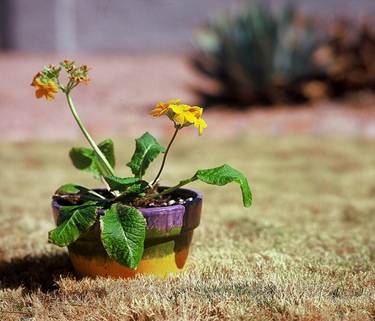 With spring going strong you may be feeling the urge to do a little spring cleaning or get started on your gardening.  Here at Bigelow Tea, the season reminds us of just how amazing the versatili-TEA of our tea is!  So whether you are looking to clean your furniture and floors or repot some plants for spring, we've got some green tips for you!
While you are brewing your energizing morning cup of black tea, make it a double batch and use the extra elixir to help clean your furniture, floors and wood in your home.  Simply boil two tea bags in a quart of water and let it cool; then dip a soft cloth in, wring out the excess and use it to wipe away the dirt and grime. Buff dry with a clean, soft cloth. Voila! Clean and spiffy!
For those of you who want to go green in a big way, cultivate your green thumb with leftover green tea bags, and repot your acid-loving plants to maximize soil nutrients. Simply remove the plant from the pot and place two or more used green tea bags at the bottom of the planter; when you re-pot, the tea bags retain water and leach nutrients into the soil!  Your plants will love you, and so will the Earth as you reuse your used tea bags.
This is sustainabili-TEA at its best!
Now you might be tired after all that cleaning and planting, so be sure to reward yourself with a nice cup of Bigelow Tea … after all, for all the great uses and tips for your extra tea, enjoying Bigelow Tea as your beverage of choice is really the best!
Image by: Kevin Dooley via flicker.com