Tuesday, April 17th, 2012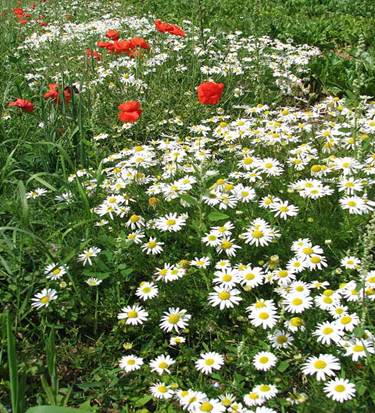 Each year, April brings us her famous "showers," leading to the first buds of spring, a hankering for iced tea and a special day to embrace the environment and re-commit ourselves to sustainability: Earth Day! As you probably guessed, Bigelow Tea is a big fan of Earth Day and all that it stands for.
Earth Day began in 1970 and has since grown into a month-long celebration of the planet and a call to preserve the environment. This year Earth Day takes place on April 22nd, but earth-related activities and events are being held all month, and in every corner of the world. The theme of Earth Day 2012 is "Mobilize the Earth."
Every day at Bigelow Tea we put a lot of energy into protecting our planet. Our commitment to what we call Sustainabili-TEA can be seen in our efforts to reduce waste, conserve energy, and work with tea and herb suppliers who also engage in sustainable practices. Sustainabili-TEA is, quite simply, the right thing to do.
We'd love to know how you will spend your Earth Day and what "doing the right thing" means to you (for example, do you compost your tea bags)? Please share your thoughts with us on our Facebook page. Together, we can "mobilize the Earth" and preserve it for future generations!
As Bigelow President Cindi Bigelow said, "Do the right thing, and good things will follow."
Image by Evelyn Simak via geographic.org.uk