Friday, April 8th, 2016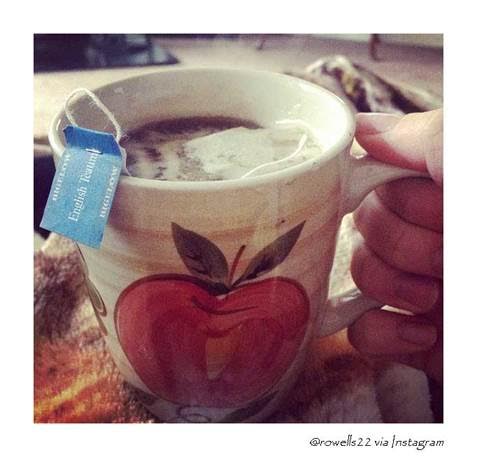 Bigelow Tea lovers are fortunate to have options galore, from fruity flavors to herbal blends … but sometimes an unadulterated cup of traditional black tea is hard to beat. And that's when Bigelow Tea's English Teatime really shines!
English Teatime is a full-bodied black tea with a rich, smooth taste. With no bitterness and plenty of pure tea flavor, it is delicious on its own or with honey, milk or a wedge of lemon (like the Brits take theirs!).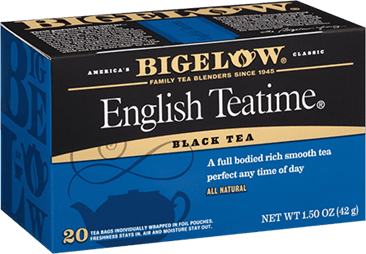 The hand-picked tea leaves used in English Teatime are grown high up in the mountains of Sri Lanka where the very best leaves are cultivated! It's pretty amazing to see where the tea comes from … and third generation president and CEO of Bigelow Tea, Cindi Bigelow, visited Sri Lanka and made videos about the company's long-standing relationship with the tea growers there.
Thanks to those ideal growing conditions, English Teatime's has become a fan favorite. As @Esprix tweeted, "Oh Bigelow English Teatime, how happy you make me… ." Moreover, its extremely smooth flavor makes it ideal to mix with other ingredients. Combine it with I Love Lemon for a refreshing iced tea or use it in a baking recipe to create some of the tastiest donuts you've ever nibbled!
So when you're in the mood for tea—exceptional, smooth tea—English Teatime is your go-to blend.