Monday, October 19th, 2015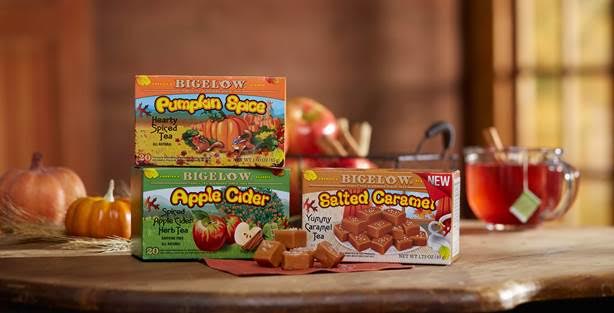 Bigelow Tea welcomed the fall with seasonal teas  … and Bigelow Tea Facebook fans were delighted! Hot tea and cool autumn weather certainly go hand in hand. Here's some of what you had to say on Facebook!
*"My mid morning enjoyment, Pumpkin Spice," said Anne Elizabeth Twohey.
*And Doris Tyler Bartlett added: "Need to get some fall flavors."
*Linda White posted that Bigelow's fall teas are great all year round! "I have been drinking Pumpkin Spice since I first found it, even though it was summer! It's my absolute favorite flavor! I also like Salted Caramel quite a bit!"
*And Bigelow Tea lovers who didn't have seasonal varieties on hand yet still enjoyed their cups of tea. Denise Darcell noted, "I don't have pumpkin spice, but I'm sipping the heck out of what I got. Good ol' black tea, regular."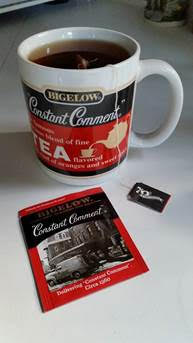 *Fan George Wright summed it up (and posted the cool "Constant Comment"® photo, above): "I can't think of a better way to usher in the new season." Agreed!
Thanks for sharing your thoughts on Bigelow Tea's seasonal favorites. Keep those constant comments coming!