If having a cup of tea sounds like a great way to relax and unwind, there's a good reason and it's called theanine. Theanine is an amino acid naturally found in green tea; it's known to promote relaxation without drowsiness. It also creates a sense of relaxation without shutting down your brain, so all you get is a great sense of well being.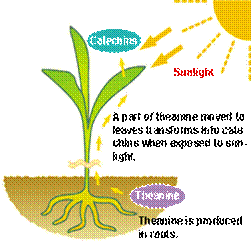 Chart Compliments of www.theanine.co.uk/
The next time you're feeling a bit wound up, stressed or anxious – go with your instincts and enjoy a cup of Bigelow Green Tea; it is the top selling green tea brand in the country! Since ancient times, it has been said that drinking green tea brings relaxation. Now we know the substance that is responsible for this sense of relaxation is the L-theanine.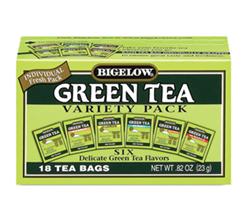 Hot or cold – cup, bottle, or on the rocks – your Bigelow Green Tea is ready and waiting to help you relax, and say "ahhhhhh!"