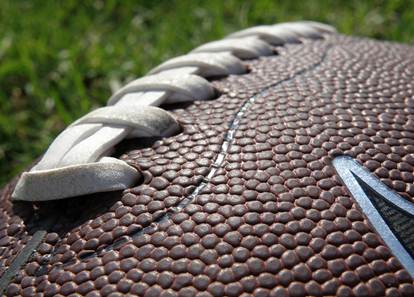 Bigelow Tea hopes you enjoyed the big game Sunday! It was another Superbowl for the history books with New York Giants star quarterback Eli Manning leading the Giants to victory over the New England Patriots! There are many famous rivalries in sports, from the Yankees and Red Sox in baseball, to Michigan versus Ohio State in college football – but now we might have to add the Giants and Patriots to that list.  Both teams are to be congratulated on an excellent game in Superbowl XLVI!
Eli also won the MVP award as he led the Giants to victory over the favored Patriots with feats that included a dramatic touchdown march with less than a minute left on the clock! Does this all sound familiar? Yes, Eli and the Giants also beat the favored Patriots four years ago in the 2008 Superbowl. Manning continues the great tradition of New York Giant Superbowl wins and super quarterbacks like MVP Phil Simms, winner of Superbowl XXl and a dedicated Bigelow Tea drinker!
The game may be in the history books now, but don't worry, Bigelow Tea's "Big Game Sweepstakes" isn't over yet! You can still be a lucky winner of football memorabilia and a beautiful tea chest full of 64 tea bags. The Bigelow Big Game Sweepstakes is actually two separate sweepstakes that are running simultaneously, each with two equally fantastic prize packages featuring both super teams. You can enter one or both: the Bigelow Tea New York Fan's Sweepstakes and the Bigelow Tea New England Fan's Sweepstakes! Click here for more details on how to enter or just join us on Facebook and enter via the sweepstakes tab, but you must enter by midnight on Wednesday for YOUR chance to win!
Good Luck – and congratulations to both teams for an outstanding Superbowl performance!
Image by RonAlmog via Flickr Creative Commons