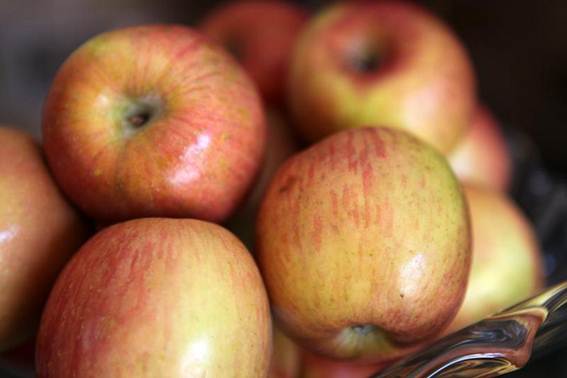 Apple pie reigns as America's classic dessert, and here at Bigelow Tea we love the flavor of fresh apples too! With orchards bearing their lovely fruit, now is the perfect time to enjoy the luscious combination of fresh apples, cinnamon and spice. Oh yes, that's nice! If making homemade crust doesn't fit into your busy schedule, that's no reason to miss out on the taste and aroma of freshly baked apples. So, In honor of National Apple Month, we offer these Apple Cider Muffins, made with our Apple Cider Herb Tea, as the perfect alternative to traditional apple pie.  Enjoy!
Apple Cider Muffins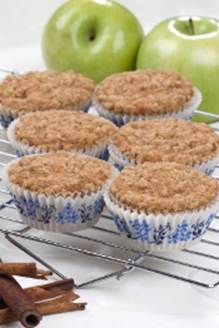 Ingredients:
¾ cup milk
4 Bigelow Apple Cider Herb Tea bags 
1 to 2 Granny Smith apples, peeled, cored, grated (1 cup)
2 cups all-purpose flour
½ teaspoon cinnamon
2 teaspoons baking soda
½ teaspoon nutmeg
1/8 teaspoon salt
¼ cup walnuts, chopped (optional)
½ cup vegetable oil
½ cup granulated sugar
¼ cup light brown sugar
1 large egg
½ teaspoon vanilla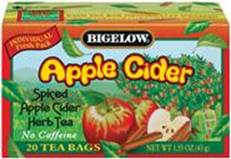 Yield: Makes 10-12 medium muffins
Instructions:
Preheat oven to 400° F. Grease muffin cups or use muffin liners.
Combine milk and tea bags in a small saucepan. Heat over medium/low heat until bubbles form around the edge, stirring occasionally. (DO NOT BOIL.) Remove from heat and let cool (15-20 minutes); remove tea bags, squeezing out liquid. Set aside.
Grate apples in food processor with a shredding blade or by hand with a cheese grater. Set aside.
In large bowl, combine flour, cinnamon, baking soda, nutmeg and salt. Add apples and nuts; mix well. In separate bowl, whisk together oil, sugars, egg and vanilla until smooth. Add tea-infused milk; stir until well blended. Add dry ingredients all at once and stir until moist. Do not overmix. Batter will be loose.
Fill muffin cups 2/3 full. Bake 18-20 minutes, until a toothpick inserted in center comes out clean. Remove from pan and cool on wire rack.
Apple photo by Planetc1 via Flickr