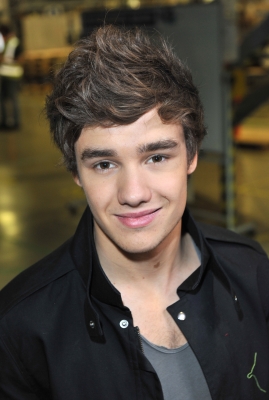 Juxtaposition is a funny word, but it's one that comes in handy when comparing two things that may not typically be grouped together. Take, for instance, Liam Payne of the wildly popular British boy band One Direction and our favorite beverage of choice, tea. Tea may not be the first thing that pops into your head when you think of a 19 year-old teenage pop star, but like Sir Paul McCartney of The Beatles, Liam is a tea lover! We at Bigelow Tea actually aren't surprised at all.
Having been born in England, it's no wonder that Liam has the sophistication for sipping the brew. In fact, he has asked his tour staff to serve the elixir in his dressing rooms prior to all his shows. Apparently, Liam says he "loves an English Breakfast tea with three sugars before show." Our hearts are swooning like a 12 year-old girl!
We hope that when One Direction comes stateside, he'll give our very own English Breakfast Tea a try! And while he's at it, perhaps he'd like to sip our English Teatime. Who knows? He might just start requesting two different kinds of teas in his dressing room!
One Direction's song What Makes You Beautiful is at the top of all the music charts, and tween girls seem to think that the group is here to stay! Wherever their careers go, Bigelow Tea knows that Liam Payne is at the top of our charts. Just knowing that we share a passion for tea makes him a hit in our book … and the group's songs do make us tap our toes!
Image via 1Ddaily.com