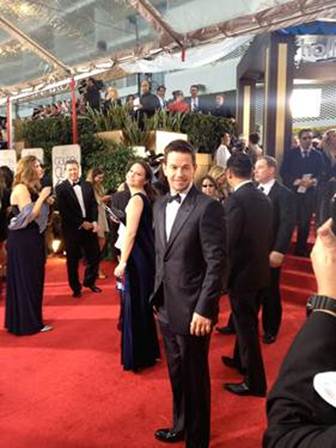 When we think of Mark Wahlberg, things that come to mind include Boston, street-smarts and impressive acting chops. So picturing him sipping a cup of tea may take a little imagination … but it's true, Bigelow Tea has learned that Wahlberg also loves his cup of tea!
People Magazine recently interviewed the film star and movie producer, and the beverage he ordered during the interview was tea! Yes, apparently The Fighter star enjoys a spot quite often … and as Bigelow Tea knows, Boston tea-lovers are nothing new. From the days of the Boston Tea Party to the many years that the Red Sox were managed by Terry Francona, tea has been a huge part of the culture in Bean-town. Cindi Bigelow even chatted with students at Boston College (her alma mater!) and learned that many of the college kids love their tea too!
If we had to guess which tea he prefers to sip, we'd either go with a good, strong black tea like English Breakfast or a super-healthy green tea full of antioxidants like Green Tea With Blueberry And Acai. After all, something's gotta be giving this busy guy all the energy he displays in his roles!
Image by jdeeringdavis via Flickr.com