Best. Teatime. Ever. With Bigelow Tea
Posted By Deb On August 8, 2014 @ 8:30 am In Surveys by Bigelow Tea | No Comments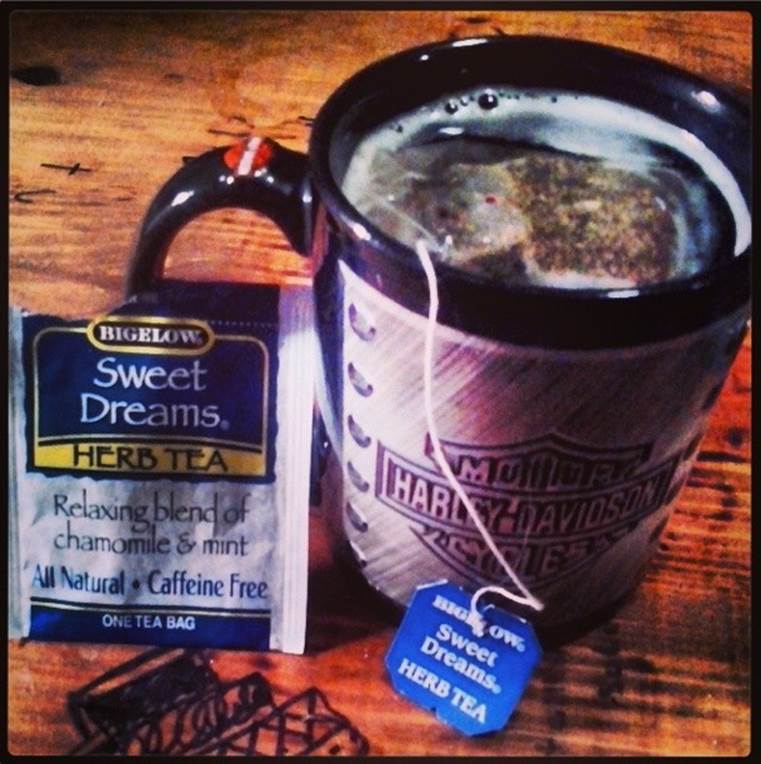 For tea fanatics, every minute of the day is the right time to break out the Bigelow Tea [1]. But if you had to pick one very besttime of day for your steaming mug, what would it be? Take the survey below and see what everyone else is saying. Yup, you need to choose. If you find this decision highly stressful, breathe deeply and brew up some Sweet Dreams [2]. That'll do the trick.
If your fave isn't listed, feel free to ad lib. Is there anybody else out there like Anabell who tweets [3] about brewing her tea at 2:40 in the morning? Yikes that's super early but we say tea is for anytime of the day!!
Image by @ajay2castros on Instagram

[5]
---
Article printed from Bigelow Tea Blog: http://bigelowteablog.com
URL to article: http://bigelowteablog.com/2014/08/08/best-teatime-ever-with-bigelow-tea/
URLs in this post:
[1] Bigelow Tea: http://www.bigelowtea.com/
[2] Sweet Dreams: http://www.bigelowtea.com/Catalog/Product/36/5/9/Sweet+Dreams+Herbal+Tea.aspx
[3] tweets: https://twitter.com/AOS_author/status/320426294074544128
[4] What Time of Day is Tea Time for You?: http://polldaddy.com/poll/3441870/
[5] Image: http://www.pinterest.com/pin/create/button/?url=http%3A%2F%2Fbigelowteablog.com%2F2014%2F08%2F08%2Fbest-teatime-ever-with-bigelow-tea%2F&media=http%3A%2F%2Fwww.bigelowteablog.com%2Fwp-content%2Fuploads%2F2014%2F08%2Fbigelow-tea-sweet-dreams.jpg&description=Best.%20Teatime.%20Ever.%20With%20Bigelow%20Tea
Click here to print.