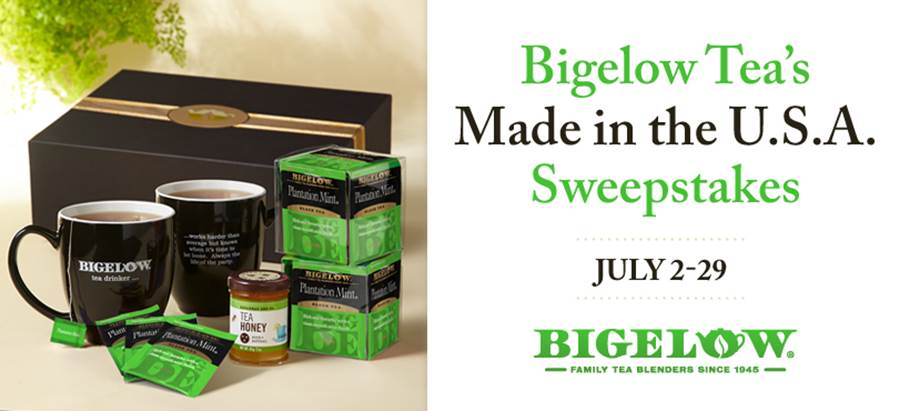 Don't miss your LAST CHANCE to enter the Bigelow Tea "Made in the USA" sweepstakes to win a Plantation Mint Tea for Two gift set! Enter via the Bigelow Tea Facebook page by midnight EST, and you could be one of the 12 lucky winners to enjoy this homegrown tea treat!
Your prize comes with two Personali-TEA mugs, a jar of Savannah Bee Company honey and 44 individually wrapped tea bags of Plantation Mint. This popular Bigelow Tea variety is a black tea blended with mint harvested from fields in Oregon to bring you a very special minty-fresh brew. It's especially refreshing when poured over ice during the hot summer days!
To enter the sweepstakes, simply "Like" the Facebook page before clicking on the Sweepstakes icon under the large cover photo. And don't forget to check the Bigelow Tea blog to see if you're one of the lucky winners! Good luck, everyone!